Task: Web Development,

Business Development,

Digital Marketing, Branding Strategy, Social Media
Madusanté is a Quebec based startup media company in the Wellness & Health sector. The Founder and investors had conducted extensive R&D into Concept Generation of developing media products and service lines around Health & Wellness platforms. The targeted market place is the developing Wellness sectors in Canada, France, Switzerland, Monaco and Belgium.
The R&D identified several preventive illnesses that perpetrate extensive monetary strains on global health care systems. Despite significant government investments in public education and significant build out of preventive medicine platforms, physicians, dietitians and nutritionist have not achieved successful life style changes in targeted patients profiles. Young patients who are obese are leading candidates for hypertension, diabetes, and cardiovascular disease. The medical cost of these patients drain significant resources from health care budgets.

The R&D that Madusanté conducted identified these market stress points and developed Product & Service lines that provide solutions to the market.
Madusanté needed an effective media production solution with an effective Digital Marketing Plan. Thinklyn was retained to build the media infrastructure and the development of the Madusanté's social media presence.
Thinklyn's Business Development Group will provide the lead in developing Madusanté's Marketing & Sales Plan which includes outsourcing expert sales reps, BDR/SDR services, prospecting, lead generation and qualification.
The fact that the targeted markets require bilingual production of web-based media and business development product/service lines made Thinklyn the best choice for Madusanté.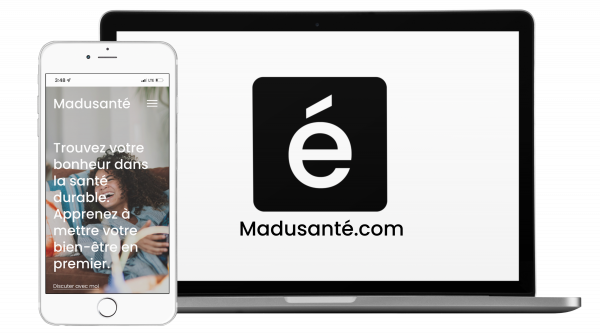 For more information about the Madusanté Case Study please feel free to contact us.
Business Development Service
Thinklyn specializes in business development within technology sales. We can help assist your startup with the entire sales cycle from prospecting, qualifying your leads, and nurturing those relationships all the way to a closed contract.
Questions? You're covered.
We will assist with anything related to the sales cycle and many other services that traditionally fall outside of your sales team. Please check out the other services listed.
For example, we can take care of any marketing or branding needs that are important to develop for the sales cycle to be successful. We can also assist with developing your customer success to improve your new customers experience after acquisition.
Absolutely, that is why we are here.
Your sales team is one of the most important if not the most important part of any business. We will work closely with your company's leadership to grow your business and build enterprise resilience. 
It will depend on your specific situation and which services you require. We usually service companies on retainer for a duration of time that is best suitable for our clients.
Just reach out to us and we will get you a free quote and set up a meeting to go over everything.